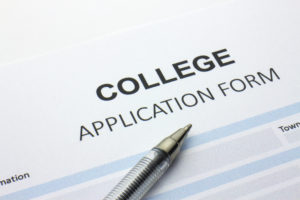 Below are some mistakes students make on their college applications that really hurt their chances of being accepted at their top schools.
1. Starting too late- give yourself plenty of time to develop your unique story, it make takes months to do so!
2. Being generic- your essay should tell the admissions committee something unique about who you are and what you'll bring to the campus that the rest of your application doesn't.
3. Burning yourself out- Don't join too many clubs, take 5 AP courses and volunteer on the weekends- you'll burn yourself out
4. Doing anything cold- take practice exam and do a bunch of mock interviews
5. Selling yourself short- don't be bashful- brag on your application
6. Acting aloof- visit schools, talk to professors and speak with students in programs or organization you may want to join so that you can discuss in your supplemental essays.
7. Skipping the optional essay- don't let this opportunity slip by as your chance to show all the research you've done on the school and why you're a perfect fit.