After filling out the FAFSA and getting your estimated award, do you ever wonder if you have to pay back your financial aid? And if so, how much of your student aid will have to be paid back?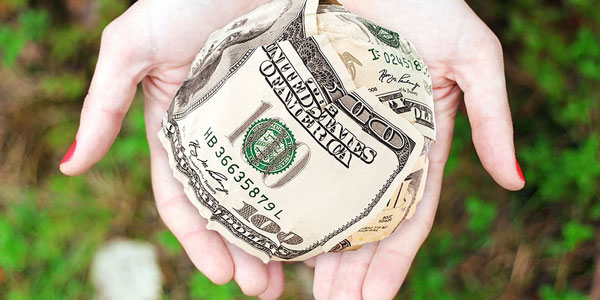 FAFSA and Financial Aid
If you are a current or former college student, then it's likely that you may have received at least some amount of financial aid to help you pay for your education. With the high cost of a college education today, financial aid can be a necessity for many people, as it can allow you to go to a university that you may not have otherwise been able to afford. And, in some cases, it may even make the difference between being able to attend a college or university at all.
There are a number of different sources of financial aid. These can include the federal government, state governments, private lenders, and even colleges and universities themselves. In qualifying for many types of financial aid, you will need to complete a FAFSA (Free Application for Federal Student Aid) form. By doing so, you can gain access to federal student loans, grants, scholarships, and work-study programs.
Some of these financial aid sources will be provided without the need to repay the provider, while others will require payment. With that in mind, if or when you qualify for financial aid, it is important to understand what your future obligation will be.
Do You Have To Pay Back FAFSA?
When it comes to your repayment responsibilities, there are essentially three main categories from which student aid comes from. The amount of money that you will be required to pay back – if any – will depend in large part from where you receive the funds.
Scholarships
A scholarship is considered to be a type of gift that does not have to be paid back. These financial vehicles can be awarded by any number of entities, including colleges and universities, private companies, non-profits, religious organizations, employers, and individuals.
Being awarded a scholarship typically means that you have met certain criteria, such as having good grades, being an exceptional athlete, or being a member of a certain organization. While you do not need to repay your scholarship funds, in order to remain eligible for this money over time, you will usually need to maintain certain requirements, such as maintaining a certain GPA.
Obtaining a scholarship can be more difficult than getting a student loan. In most cases, you will need to find and apply for scholarships that you are interested in and beat other applicants. However, if you are awarded scholarship funds, it could mean that you won't have to borrow money – or at least as much money – for attending your college or university.
Look for scholarships online, through your community, and other niche organizations or groups you may have relationships with.  We have also listed some easy scholarship to apply for below:
Grants
A grant can also be a form of student aid that is not required to be paid back – at least in most instances. There are many different grants that students can qualify for but most are need-based, meaning your family's income dictates your need for financial support.
Grants are often available from the federal government (FAFSA), non-profit organizations and schools, with the most commonly-known grants being Federal Pell Grants, Federal Supplemental Educational Opportunity Grants (FSEOG), and Teacher Education Assistance for College and Higher Education (TEACH) Grants.
One of the few times a grant would need to be repaid is if a student withdraws or is expelled from school prior to completing the semester. If your grant comes with any special terms and conditions, be sure to read them carefully before accepting.
It may be more difficult to obtain a grant than to receive a student loan; however, qualifying for a grant could end up saving you a great deal of time and money in loan repayment.
Student Loans
Student loans can also be received via numerous different sources. These include the government (federal and state) and private lenders, as well as from private individuals and institutions.
If you obtain a student loan, it is likely that you will not only have to pay it back, but you must repay it with interest. This is the case even if you do not obtain a degree and whether or not you are able to secure employment upon leaving school. However, keep in mind that you may be able to get on a repayment plan that fits your specific financial needs.
Qualifying for a federal student loan is based on need, whereas private lenders mostly look at your credit-worthiness. In cases of no credit history, private lenders will require a cosigner. Because this type of student financial aid is generally much easier to qualify for than a scholarship or a grant, many people will automatically apply for this type of aid first, without looking into other forms of assistance.
If you are a recent graduate and believe your student loans are carrying interest rates that are too high, you may want to consider refinancing.
You can can also check your new rate by using the refinance calculator and/or by doing a soft credit pull to check if you are approved and what your new monthly payment would be..
Applying For Student Financial Aid
If you are still in the process of applying for student financial aid, there are some important steps that you should take in the process. Doing so could potentially end up saving you thousands of dollars in student debt, as well as many years of loan repayment.
For example, be sure to apply for scholarships and grants, even if you think that you may not qualify. You could find that you will be able to obtain this type of aid, and can therefore relieve yourself of a long line of future student debt.
If you are now out of college, but you have a large amount of student loan(s) to repay, you may be able to refinance this debt. By going this route, a lower interest rate and / or a longer repayment period could allow you some relief by way of a lower monthly payment.