If it seems like every time you make the payment on one of your student loans, another one is arriving in your mailbox, then it might be time to consider consolidating your loans so that you have just one single payment to deal with each month – along with some other nice benefits that you may not be aware of.
Consolidating your federal loans, private loans, or both may sound like a nice idea, but should you do it? Below, we will explore the pros and cons of student loan consolidation to help you make a decision.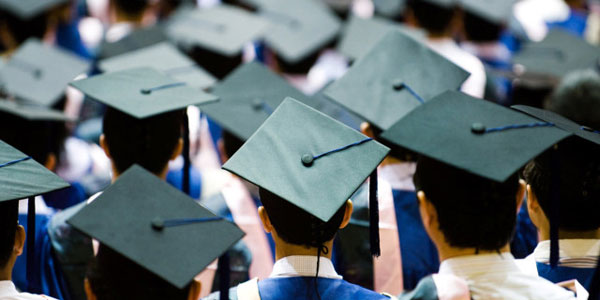 How Student Loan Consolidation Works
Depending on the type of student loan debt that you're carrying, there are actually two ways to combine these loans into just one. For example, if you only have federal student loans, then the government can combine all of this student debt into what is known as a "Direct Consolidation Loan."
A Direct Consolidation Loan gives you new repayment terms of between 10 and 30 years, depending on the balance of the new loan. The interest rate on the newly consolidated loan will be determined based on a weighted average of the previous loans' interest rates. Your prior financial history will not be factored into this rate.
The other option you have for consolidating is to either combine or refinance all of your student debt into just one single private loan. This alternative is open to those who have both government and private student loans.
In this case, because you will be going through a private lender, the interest rate on the new loan will be based on your past credit history. This means that the higher your credit score, the lower the interest rate is likely to be. So, if you have good credit, then a lower interest rate could essentially save you a considerable amount of money on your payment – along with the convenience of only having one monthly payment instead of several.
On the off chance you have bad credit, then explore your options anyway to see what is available on the market.
Advantages To Consolidating Your Student Loans
Even just thinking about consolidating your student loans may cause some people to breathe a sigh of relief. This is because tracking just one loan as versus three or four can be much less stressful on your budget.
There can be other advantages to consolidating your student loans, too. For example, if you are able to obtain a lower rate of interest, you will be keeping more money in your own pocket, rather than paying it out to the lender. This means that you can divert those extra dollars over to paying other bills, or even into a savings or investment account.
If you had to have a cosigner on some or all of your original student loans, moving forward with a consolidation loan may allow you to release him or her from this responsibility. Once that happens, your cosigner will no longer be at risk financially for these loans, in turn, allowing them a better opportunity to qualify for loans of their own such as a home or auto.
Factors To Consider
While it may seem that consolidating your student loans only has its perks, there are still some factors to consider prior to moving forward in order to determine if this is really the best option for you.
First, consolidating your student loans can take some time and effort. That being said, if you are getting close to having all (or most) of your loans paid off, it may make sense to simply leave things the way they are and finish paying off the balances.
This is especially the case if you aren't having trouble with making the payments. In fact, in some cases, a student loan consolidation may end up costing money if the interest rate is higher than what you are currently paying. You may also be required to pay an origination fee and / or other charges in order to get the new loan in place.
In addition, you could end up paying more in total if the repayment schedule goes for many years into the future. For example, if you were originally set to pay off your multiple loans within just a few years, but the new repayment schedule goes out for 15 or 20 years, then the total lifetime amount of repayment could be considerably more with the new consolidation loan. So, it is important to check all the figures.
Also, if you currently hold a Perkins loan, you could lose access to this particular loan's cancellation program for teachers and other public service employees if you consolidate it into another loan. For this reason, even if you consolidate your other student loans, you might want to consider keeping this one separate.
Is It "Too Good to Be True?"
When shopping for potential loan consolidation alternatives, be sure that you read all of the "fine print" before you move forward on any deal. This is because not all lenders are created equal – and unfortunately, there are some that will take advantage of those who are down on their luck financially.
For example, if you are offered a loan with terms that appear to be substantially better than all of the other lenders, then it could be a sign that it is a scam. Typically, if the terms sound too good to be true, they probably are.
How To Consolidate Your Student Loans
In order to be eligible for consolidating your student loans, there are some criteria that you need to meet. First, you must either have graduated, or only be enrolled less than half-time. Also, you need to consider the type of loan(s) that you presently have. For example, if you currently have private student debt, these loans are not eligible to be consolidated into a Direct Consolidation Loan.
In all cases, provided that you are eligible to move forward, it is important to ensure that the interest rate and the overall repayment amount make sense for you financially. In addition, be sure that the lender you choose to go with is reputable and in good financial standing. Checking out the lender through the Better Business Bureau is usually a good place to start in terms of finding reviews, as well as information on any complaints that have been filed over the past few years.